MineQuest: Alien Worlds Goes 3D with Minecraft Metaverse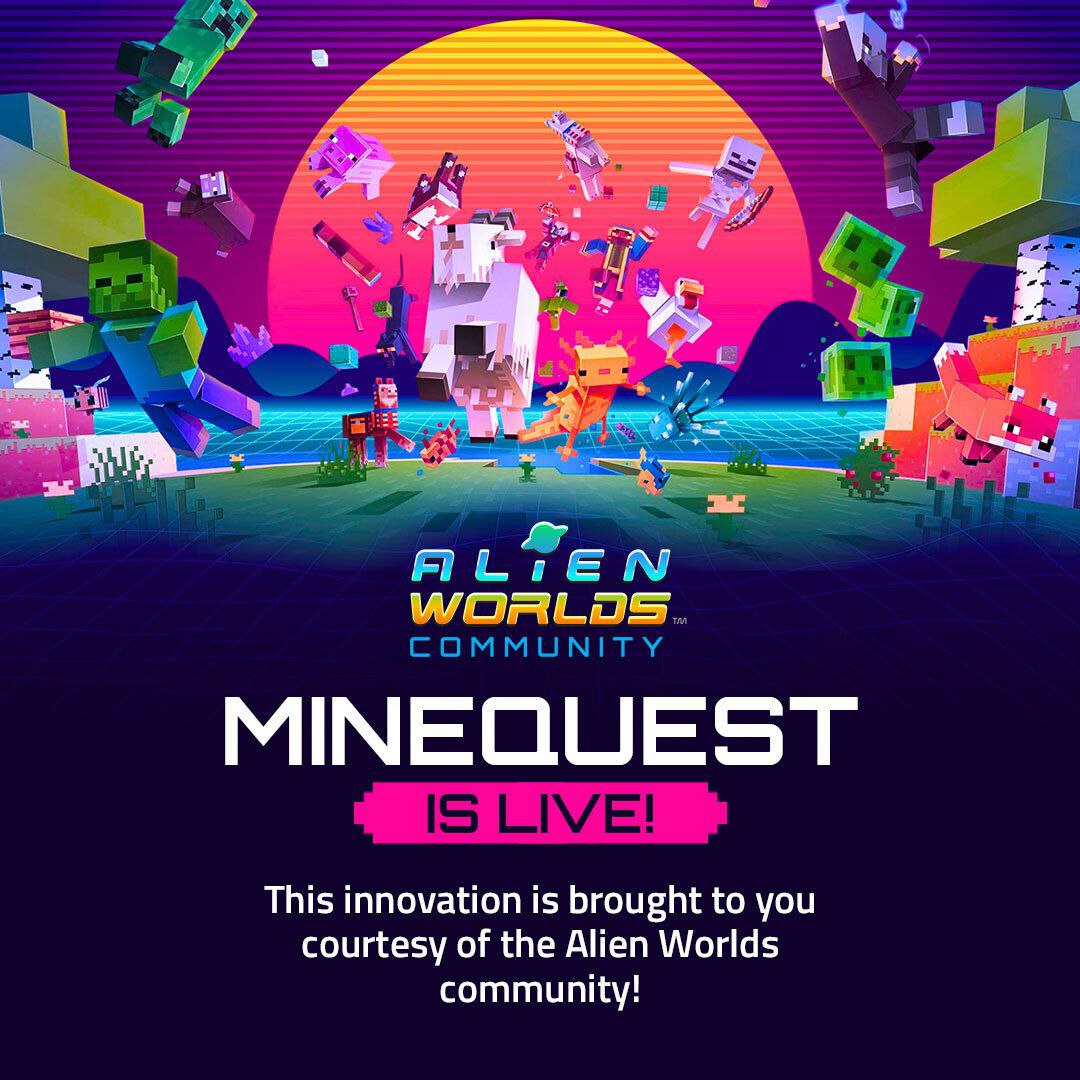 Alien Worlds has introduced MineQuest, a 3D Minecraft metaverse that offers players the opportunity to explore six distinct planets, engage in PvP combat, and complete various quests to earn NFT points. The announcement reveals that this new addition is made possible through the collaboration with EOSUSA, a blockchain service provider supporting projects like EOS and WAX.
The open beta phase of the 3D universe is now available. To join the server, players must own a Java edition of Minecraft, specifically version 1.19.2. Before accessing the server, players are required to link their Microsoft account and WAX wallet on the official website to become eligible for earning NFT points. These points can be obtained by completing timed quests, which distribute a limited number of points to a specified number of players.
At present, three quests are available, each offering a pool of 1,695 NFT points for 50 winners. These quests predominantly focus on building, with one tasking players to construct a Sandcastle using 128 units of Sand on the planet Neri. Participants who successfully complete a quest before its expiration will receive points as a reward once the quest concludes.
For comprehensive instructions on getting started, a detailed textual and video guide can be found in the official article, which also provides additional information about the available quests.