Yuliverse Completes Seed Round with LIF as Lead Investor. Free-to-Play Mode Now Available.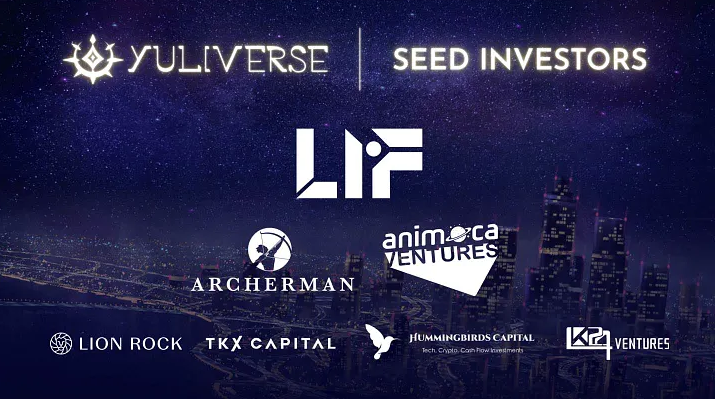 Mobile metaverse app Yuliverse has recently completed its seed round of funding, with LIF leading the round and Archerman Capital, Animoca Ventures, Lionrock, TKX, Hummingbird Capital, and K24 Ventures also participating. The funding will help Yuliverse to develop its platform further, allowing users to connect with others in innovative new ways.
Yuliverse is a unique mobile app that blends gaming and social networking. Similar to PokemonGo and Tinder, it allows users to discover hidden gems in their city, earn rewards, and connect with others who share similar interests. Yuliverse also offers a mobile metaverse experience, which enables users to create their own avatars and explore virtual worlds while interacting with other users in real-time.
One of the app's most exciting features is Mission Stardust, a new game mode that challenges players to collect as much stardust as possible. To make the challenge even more thrilling, 100,000 pieces of unique artwork will be available to grab for those who complete the mission. This free-to-play version of Yuliverse will be a great opportunity for users to experience the app's unique features and immersive experience.
With this successful seed round and the launch of its free-to-play version, Yuliverse is poised to become the go-to mobile metaverse app for gamers and social networkers alike. Its innovative approach to blending gaming and social networking, as well as its immersive mobile metaverse experience, sets it apart from other social networking apps and offers a glimpse into the future of mobile technology.