The Sandbox and Ledger Enterprise collaborate to provide metaverse security for enterprise clients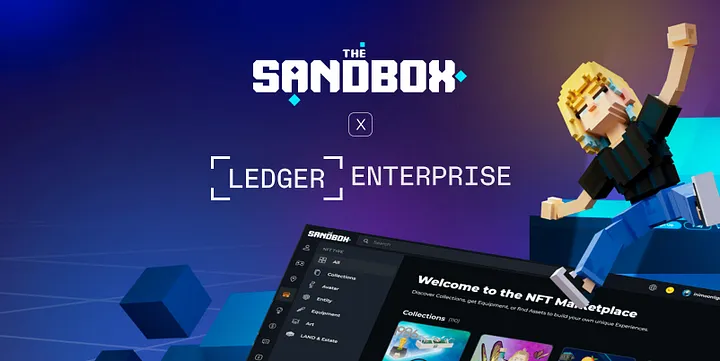 The Sandbox has partnered with Ledger Enterprise, a leading provider of infrastructure solutions for safeguarding businesses' crypto assets. This partnership aims to offer security integration to enterprise brand partners of The Sandbox, making it easier for brands to secure their LANDs and the wallet containing The Sandbox NFT collection.
The partnership involves several initiatives, including adding The Sandbox as a dApp on Ledger Enterprise, integrating a widget for The Sandbox in the Ledger Live desktop application, and migrating all NFTs in The Sandbox collection wallet to a secure Ledger Enterprise wallet for added security.
Sebastien Borget, COO and Co-Founder of The Sandbox, said, "We are making it easier and safer for individuals and brands to thrive in the metaverse." The Sandbox recommends Ledger Enterprise to its LAND owner ecosystem, while Ledger can recommend The Sandbox to Ledger Enterprise clients interested in the metaverse.
Alex Zinder, Head of Enterprise at Ledger, said, "The Sandbox works with numerous brands, and helps build trust and utility for newer users, which is why it places the utmost value on enabling its brand partners to be secure."
This new partnership is another step towards providing further security across the metaverse. Stay tuned for more information about this partnership and other metaverse-related news on The Sandbox's social media platforms.