Metagame Industries Secures $100 Million Funding to Propel Development of Highly Anticipated Game, Abyss World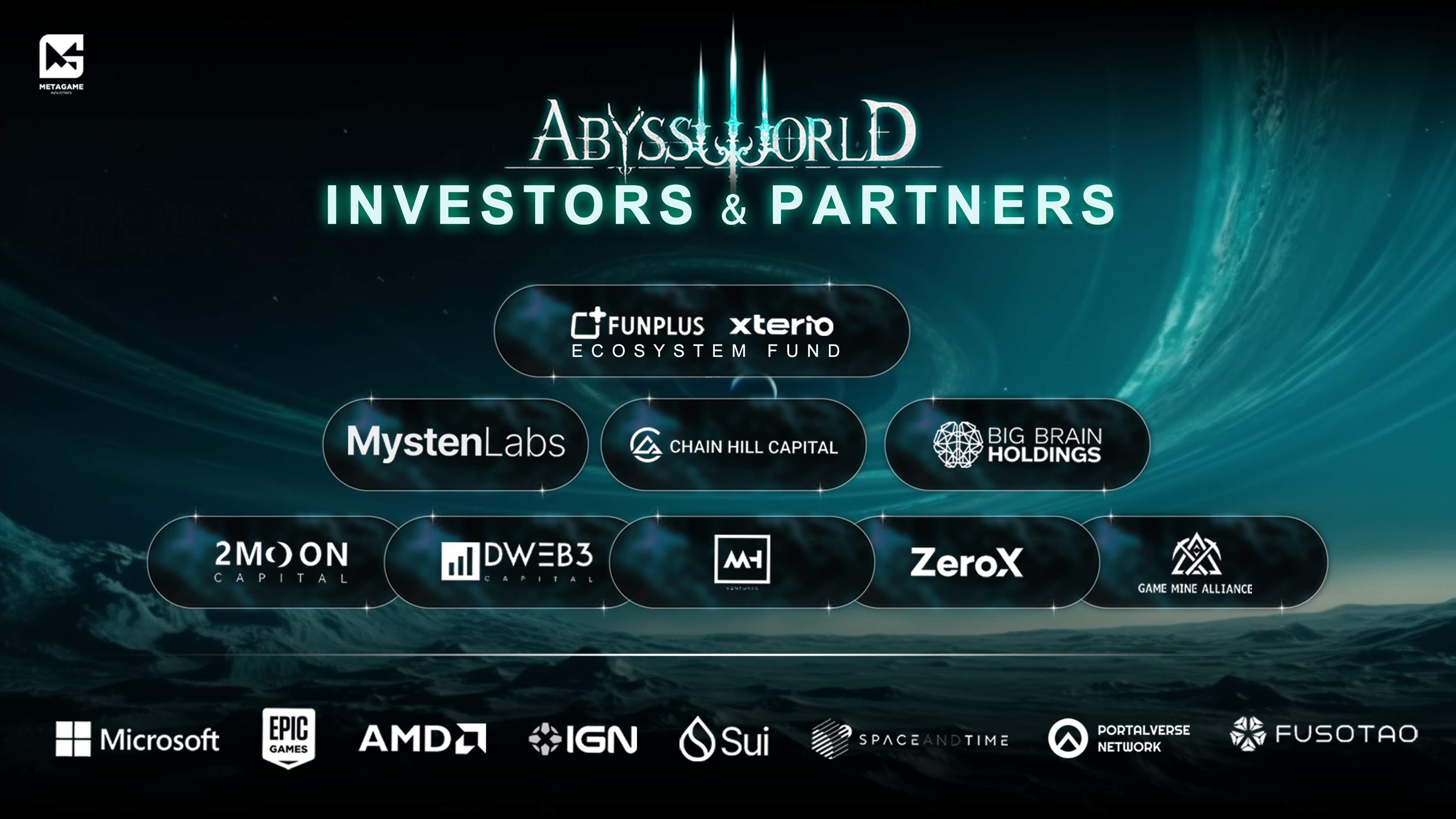 Metagame Industries, the innovative Web3 game studio, recently concluded a highly successful strategic funding round, achieving an impressive valuation of nearly $100 million. This significant milestone propels the company forward, expediting the development of their highly anticipated game, Abyss World.
Distinguished investors from various sectors rallied behind Metagame Industries in this funding round, underscoring the immense confidence and recognition the company has garnered. Among the notable participants are industry giants like Mysten Labs, the developers behind the popular Sui game, as well as prominent names such as Funplus/Xterio Ecosystem Fund, Big Brain Holdings, 2moon Capital, Chainhill Capital, Dweb3 Capital, ZeroX Fund, GMA, and MH Ventures. The caliber and diversity of these investors highlight the visionary approach of Metagame Industries and its commitment to revolutionizing the Web3 gaming sector.
Abyss World, the flagship AAA game within the Sui ecosystem, represents an extraordinary collaboration between Metagame Industries and Mysten Labs. The game has already generated substantial attention and anticipation, evident by the impressive count of nearly 120,000 global pre-orders registered on the Steam wishlist. Gamers worldwide are eagerly awaiting the immersive experience that Abyss World promises to deliver.
With the successful conclusion of the funding round, Metagame Industries is now well-positioned to expedite the development of Abyss World, pushing the boundaries of web3 gaming. The injected capital will fuel the integration of cutting-edge AI technologies, enabling the realization of ambitious creative visions. The studio is determined to provide a gaming experience that surpasses expectations and captivates a global audience.
Metagame Industries' commitment to innovation and their collaborative efforts with Mysten Labs embody the future of Web3 gaming. As they prepare to launch Abyss World, they aim to redefine the gaming landscape and leave a lasting impact on the industry. With the strategic funding in place, Metagame Industries is set to embark on an exciting journey, introducing gamers to a truly unparalleled gaming experience.